Welcome to the Natural Medicine Centre
Established 1983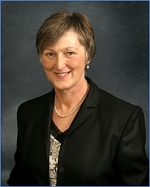 The Natural Medicine Centre and Acupuncture Clinic is a complementary medical clinic that successfully improves the health and well being of patients. The Natural Medicine Centre is located in Newbridge, County Kildare, Ireland and run by Bridget Heavey, a qualified and registered complementary medical practitioner.
Bridget has successfully treated a huge variety of ailments for more than 33 years. . Examples of common conditions treated include: allergies, digestive related disorders, respiratory problems, skin problems, menopause and PMS, infertility, fatigue and stress, addictions, emotional problems, eating disorders, aches and pains (e.g. arthritis, migraines and sports injuries) and many other conditions.
She began her studies in Traditional Chinese Medicine in Singapore. Upon returning to Ireland Bridget continued her studies with the British College of Acupuncture in London and became a Member of the British Acupuncture Association and Register. Bridget has been a member of the Association of Irish Acupuncturists since its foundation in 1985, which is now called Acupuncture Council of Ireland (TCMCI Ltd)
She has also qualified and registered in Kinesiology, Homeopathy, Herbalism, Phytobiophysics and Biofeedback Energetic medicine. She regularly treats a wide range of clients, from babies to senior citizens , and her success is down to her tremendous ability and desire to improve the well being and health of her patients.
Welcome to the Natural Medical Centre and Acupuncture Clinic. Bridget looks forward to working with you.